How Can We Afford To
Offer Six Services

Like This For a

One-Time Fee?

It's actually very simple...

ProfitSuite is powered by an incredible compression algorithm that takes your website files and stores them safely while making sure they take up as little physical space on our servers as possible. The same applies to graphics, emails, webinar streaming technology, and sales funnels.

We are able to do this, because unlike competitors, we don't care what's in your files. We don't need to be able to read them in order to target you with ads and invade your privacy.

No! With us, your data is YOURS alone.

So whenever you create a website with ProfitSuite, run a webinar, send an email or create a website, it gets encrypted and compressed and hosted securely without anyone being able to access it except for you and your visitors.

Then when somebody accesses your websites, they load up blazingly fast, with 100% uptime and with zero loss of quality.

So we're able to offer a better service then our competition: a one-time fee hosting solution for unlimited sites and bandwidth, with storage, webinars, autoresponder, funnel builder and graphics editor all built-in while keeping our costs low and servers clutter free.

That translates in lower prices for you – and a one-time low introductory fee. Plus, it's a better, safer experience for everyone.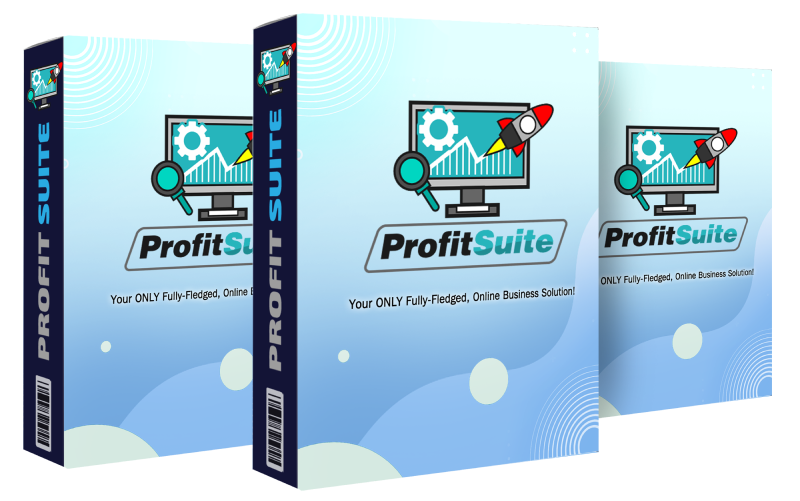 … But it's not forever either…
Make no mistake…ProfitSuite is available on a one-time fee
EXCLUSIVELY FOR EARLY ADOPTERS ONLY!
That means you can join now, and enjoy ProfitSuite forever with your one time fee today.
However, once the timer on this page expires then the exclusive, launch only one-time fee is GONE together with it.
Then ProfitSuite will revert back to a monthly and yearly fee as well.
So HURRY – JOIN NOW AND LOCK IN OUR ONE-TIME PRICING (MAKE THIS IS YOUR LAST ONLINE SERVICE PAYMENT EVER!)